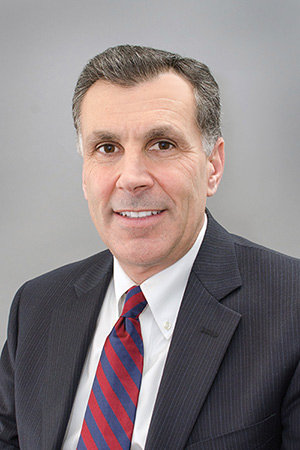 David V. Igliozzi, Esq. Partner
David's knowledge, experience and diligent attention to detail is integral to his clients' success. He focuses his practice on municipal law, real estate transactions and development, as well as estate planning. His leadership, interpersonal skills and deep relationships in the municipal field have made him a trusted advisor for his clients.
Over his more than 25-year career, he has established a reputation for expertise in all land use matters, including zoning, planning and affordable housing. He has appeared on behalf of a municipality or a developer in numerous municipalities in RI. He has also served as solicitor, prosecutor or legal counsel for several municipalities as well as the RI State Senate.
David has represented municipal corporations in collective bargaining, employee grievances, and related employee claims. He is also experienced in commercial transactions, real estate, corporations, labor law, probate, trust and estate planning.
A dedicated public servant, he has served as an RI Senator as well as a Providence City Councilman, lending his expertise on many committees. He is currently an Associate Judge for the Providence Housing Court and an Arbitrator for the Superior Court. He also served as Prosecutor for the Rhode Island Department of Attorney General.
He is admitted to practice in the U.S. Supreme Court, the U.S. Federal District Courts for the states of RI and MA, both RI and MA Supreme Courts, the District of Columbia Court of Appeals, the U.S. Tax Court, and the U.S. First Circuit Court of Appeals. He earned his B.A. from Rhode Island College, his J.D. from Washburn University School of Law, and his LLM in Taxation from Boston University School of Law.